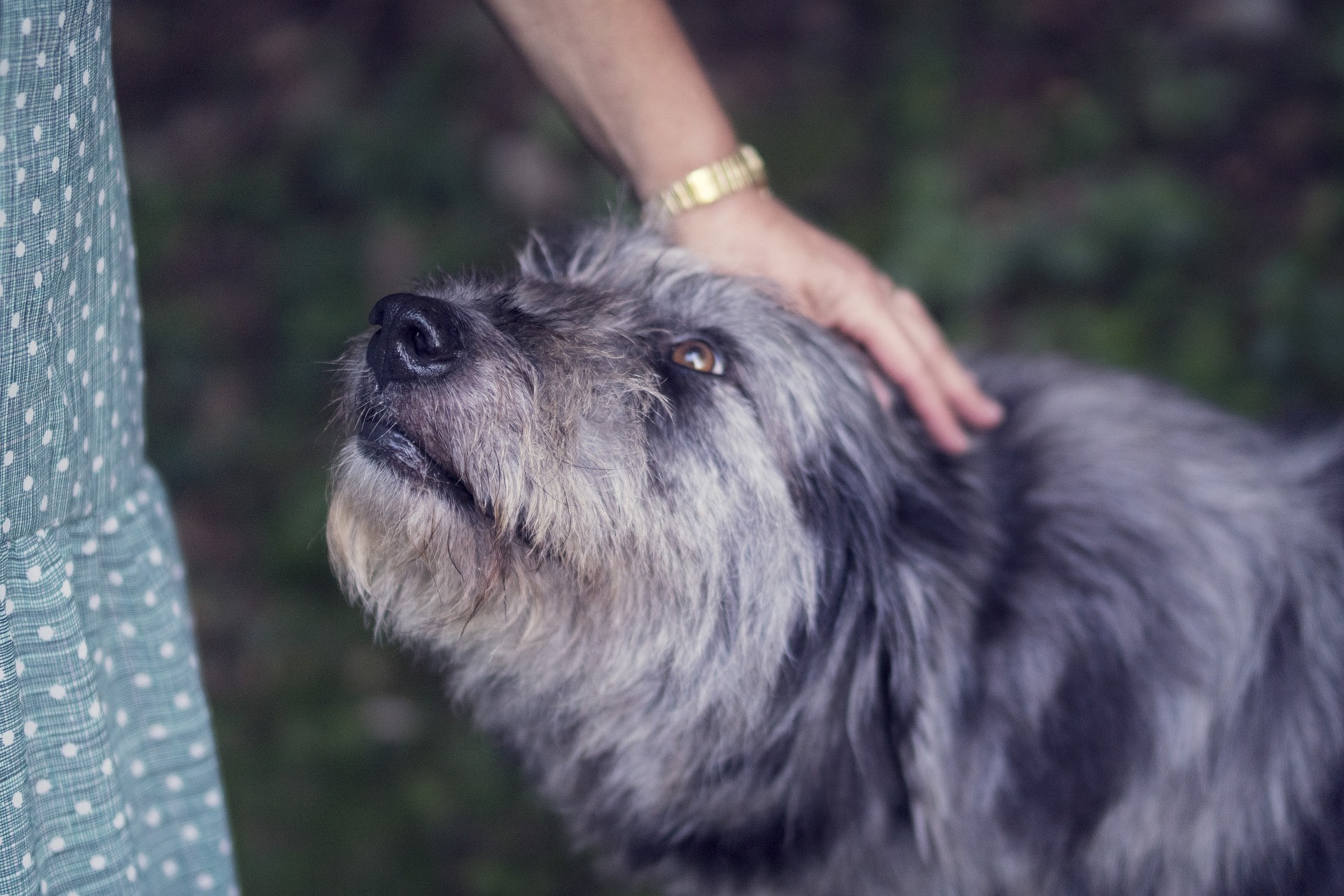 When you are in the throes of grief, it is difficult to think about how to grow from the experience and honor your loved one. As time passes, however, it becomes easier to do just that. We share four ways you can use your grief to make positive changes.
Rescue a Dog
Grief is not easy to deal with, and people work through their grief for several months and even years. One way to soothe your grief and ward off the depression and anxiety it brings is to rescue a dog from a shelter (instead of buying one from a pet store which can cost up to $1,500). Rescuing a dog is a positive experience because you will open your heart to someone new. You will have a reason to get out of bed, and you will develop a loving relationship with a dog who desperately needs a home and a new lease on life. Best of all, a dog will positively impact your mental health.
Petting a dog releases oxytocin, the chemical that makes us feel good, and lowers your level of cortisol, the stress hormone. Oxytocin also promotes attachment, and connecting with a dog relieves your anxiety and depression and helps you see a more hopeful future.
After you rescue your dog, consider donating to the shelter in your loved one's name. Rescue shelters typically are nonprofit organizations that rely on donations from the local community to keep their doors open and continue to provide care, medication, and food to abandoned animals. You can make a monetary donation, or you can donate supplies such as paper towels, blankets, pet food, leashes, cleaning supplies, cat litter, toys, and laundry detergent.
Create a Memorial Garden
If you have space in your backyard, you can honor your loved one with a memorial garden. This is a beautiful way to symbolize growth, healing, and transition from loss to new life while keeping the memory of your loved one alive. Spending time in this garden can bring peace and comfort, and the process of creating the garden can keep you busy while going through the grieving process.
A memorial garden can be as big or small as you want it to be. If you're planting trees or flowers, make sure they have adequate sunlight to grow. You can also add indoor lights, such as candles and lanterns, for evening visits. Water has a tranquil effect, which can be incorporated with a fountain or pond. Engraved benches and the musical sounds of windchimes can also provide comfort.
Volunteer for a Charity Close to Your Loved One's Heart
If your loved one worked for a particular cause or held a charity close to his or her heart, consider volunteering there. When you volunteer, you establish relationships with other people and move through your grief and depression in a healthy way. You will feel good knowing that you are helping others, and you will grow personally by knowing that you are making a difference in your community in your loved one's honor.
According to The Balance, volunteering improves your mental health and boosts your happiness, too. Volunteering gives you an increased sense of purpose. You will develop emotional stability and improve your self-esteem. Volunteering also boosts your resume and may lead to a better job.
Organize a Fundraiser in Honor of Your Loved One
Putting your energy into a good cause is another way to soothe your grief and grow from the experience of losing a loved one. One way to stay busy and work toward a purpose is organizing a fundraiser in honor of your loved one. For example, if your loved one succumbed to cancer, you could start a Relay for Life team in his or her name to support the American Cancer Society. The American Cancer Society Relay for Life is an overnight community event that brings people together to fight cancer and help save lives.
Your team will camp out, take turns walking or running around a track or path, and raise money in various ways leading up to the day of the event. You and your team may host bake sales, hold a community dance, conduct a raffle, send letters to area businesses asking for donations, or start a fundraising page online. The more creative you are, the more money you will raise in the name of your loved one.
Relay for Life is not the only way to organize a fundraiser in honor of your loved one. For example, if your loved one was a veteran, you could raise money for a local VFW or local wounded veterans who need financial assistance to modify their home or purchase medical equipment. You also could raise money to spruce up a local park he enjoyed visiting, a local library he enjoyed borrowing materials from, or a local school he used to attend.
It takes time to move through your grief after losing a loved one. You can start growing from the experience and honoring your loved one by rescuing a dog and donating to a cause. You also can create a memorial garden, volunteer for a charity, or start a fundraiser to honor his memory.
Image via Pixabay